Category:
Urban Regereation
We got rank in SCOPUS
in the area of Art and Humanities (Visual Arts and Performing Arts)-
And in
Adriana Hernández Sánchez DOI: https://doi.org/10.1344/waterfront2021.63.5.01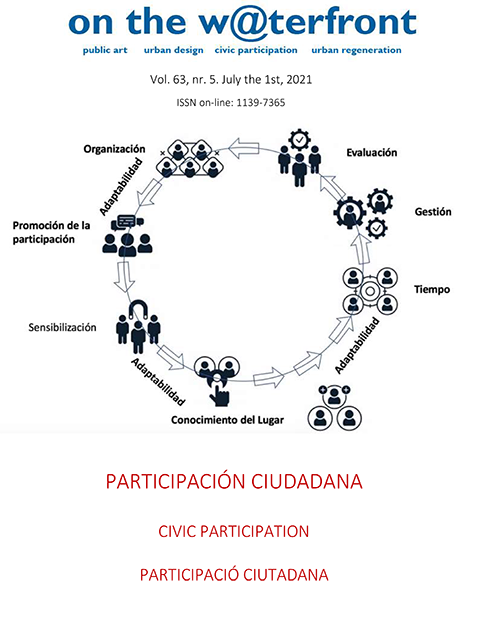 Abstract
This work exemplifies a search for participation for the promotion of urban-architectural projects both in the center and in the periphery of a Mexican city such as Puebla, where twenty years ago few activities were developed in which the main actors were the inhabitants. Fortunately, in recent years it has been possible to carry out specific actions where participation is a key part of having a less technical vision on the part of architects, urban planners and heritage conservators.

The first project is the Integral Urban Social Program in which, through a municipal action, an attempt was made to implement a participatory process in sectors considered to be of extreme poverty where municipal government programs tried to impact the areas called PIUS. An important part was the Participatory Design process that mobilized the main universities of the city through young architecture students to carry out a series of projects where the condition was to have contact with the communities.

In the case of the Casa Analco project, a university initiative in the historic centre of the city in a very traditional neighbourhood (16th century) with problems of deterioration, abandonment and insecurity, with which the university-neighbourhood link is currently promoted and in where space has been the pretext to promote university participation in the rehabilitation of a building, but at the same time in a rapprochement with the neighbourhood.

Through these two cases it is confirmed that it is possible to make participation possible through a process that must be adapted to each place, these experiences leave a series of reflections in different areas, from which a basic process can be broken down to encourage it through organization, promotion, awareness of the work team, knowledge of the place, time, evaluation, management and adaptability.
Keywords
Puebla; México; participation; centre; periphery; process; management.
By Saeed Najd Ataei Sarkarabad, Elahe Rezaei, Kyoumars Habibi
DOI: https://doi.org/10.1344/waterfront2021.63.2.01
---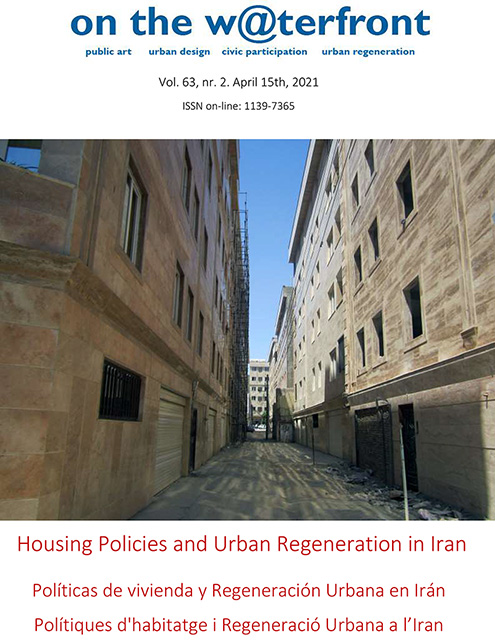 Abstract
This study tested which latent factors exist that could significantly impact the citizens-based performance assessment of the Neighborhood Renovation Service Office (NRSO) which is a renovation facilitating policy. Two hundred residents of Urban Deteriorated Areas (UDAs) in
Fallah & Yaftabad neighborhoods, were interviewed by questionnaires. To analyze the outcomes of the questionnaires, first, an Exploratory Factor Analysis (EFA) for identifying underlying factors for assessment of the mentioned policy and subsequently Ordinal Logistic Regression
(OLR) for modeling the factors concerning performance assessment were employed.

The residents who had more familiarity with the plans and policies evaluated the renovation office performance more positively. Also if NRSOs want to be assessed as more effective in their intervention they need to empower their interacting community's socioeconomic factor.
The OLR model showed that the sense of place is another significant underlying factor in this regard. However, residency duration despite converging as a factor in EFA did not show any significant impact based on the OLR model.
Keywords
citizens-based assessment; renovation facilitating policy; Neighborhood Renovation Service Office (NRSO); Urban Deteriorated Areas (UDAs); Ordinal Logistic Regression (OLR)